Furnaces & Ovens
Being in the heating element manufacturing industry we are in a perfect position to offer a complete range of laboratory furnaces and ovens. With our experience in heating element technology and temperature control systems we can not only supply a new product but also repair and replace old and worn components. This is done in house and within a relatively short time period, as we do not have to rely on importing components. We can also replace imported components in your existing unit with a local off the item, also eliminating "you the customer" trying to source a component from overseas.
Our product range includes the following:
LABORATORY HIGH TEMPERATURE ( 1800 °C - 1200°C) FURNACES | LOW TEMPERATURE LABORATORY OVENS | ASSAY FURNACES | TUBE FURNACES | CHAMBER KILNS (CERAMIC INDUSTRY) | VACUUM FURNACES | MICROWAVE SINTERING FURNACES | INDUCTION HEATING | BOTTOM LOADED CHAMBER KINS | CUSTOMISED OVENS AND FURNACES
Depending upon the application our furnaces and ovens are insulated with high density, high alumina brick and or compressed board which gives a much faster heat up time with less thermal loss or radiation.
We also carry a complete set of spares including: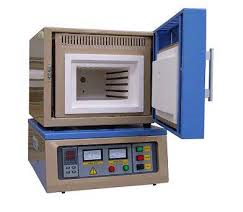 Thermocouple Accessories: Wire | Plugs | Connection heads | Beads
Electrical Components
Temperature Controllers
Temperature Recording Instruments
Heating Elements: Wire | Strip | Silicon Carbide | Molyd | Tubular
Also, an oven or furnace required for a specialised application is only a telephone call or email away!